The Minibus Driver Awareness scheme is administered by the Community Transport Association. The scheme provides a nationally recognised standard for the assessment and training of Minibus drivers.
The scheme is available to any organisation who use Minibuses.
5 Counties MiDAS Driver Training have been appointed as DATS ( Driver Assessor Trainers )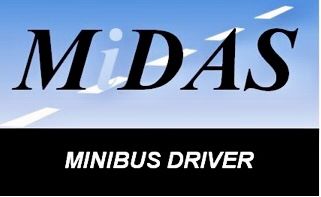 The objectives of MiDAS are that Minibus Drivers will :
Be assessed to ensure their driving skills are of an acceptable standard
Be given help where necessary to improve their minibus driving skills
Be aware of the legal, practical and safety issues surrounding minibus driving
Be trained in the safe use of accessible minibuses where necessary
Receive a certificate which is accepted by other MiDAS members.
At 5 Counties MiDAS driver training we pride ourselves in not only the initial training we deliver, but also an ongoing commitment to our customers to help them ensure they are fulfilling their duty of care to their precious cargo.
Practical benefits of MiDAS :
Enhanced passenger safety
Improved passenger comfort
Increased driver confidence
Reduced stress on minibus drivers
Potential reduction in vehicle running costs
Potential reduction in insurance premiums
A better image for organisations
A better image for minibuses